Solar roofs are the medium to leverage huge amount of sun's energy and convert it into the electrical energy required for your home. Solar roofs are the best example of modern innovations where you can combine natural energy source, large available space, simple electrical gear, and with easy implementations. Thus, EZ Solar roofs are suitable most houses with exposure to huge amount of sunlight throughout the year. Homes world wide are leveraging this technology to generate electricity right in their homes.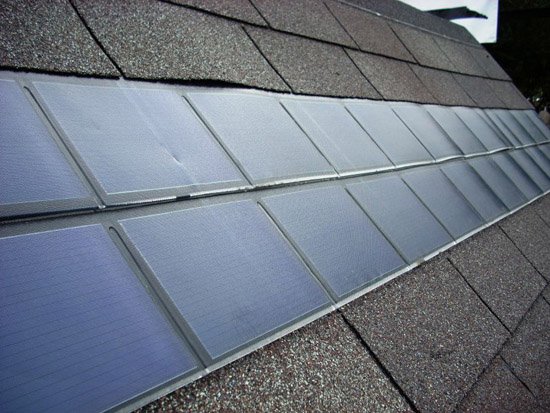 Solar Shingles
Semiconductor material such as Silicon, Gallium nitride, Cadmium selenide, Cadmium telluride, Tin sulfide, Zinc telluride, and so on are used in making the solar cells. Solar cells have photo voltaic properties by which the electrical characteristics such as current, voltage, resistance change when exposed to natural or artificial light. The solar cells are arranged in larger number to form a solar panel.
---
---
Solar shingles are photovoltaic modules that are installed along with the regular asphalt shingles or just by themselves. Solar shingles are one of the methods of implementing Building-Integrated Photo Voltaics (BIPV). Solar shingles serve two purposes of protecting the roof from the weather elements as well as generating electricity for your home. Solar shingles also have thin-film solar cells and the manufacturing costs have been decreasing due to the latest technology.
Solar Energy
Here is a simple representation of how solar energy is generated.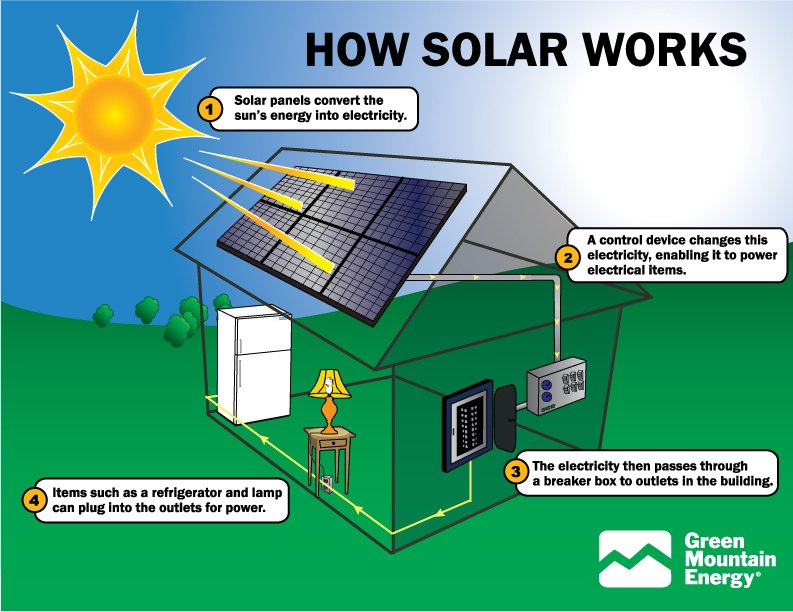 Image source: www.stormlake.org
When the sun rays hit the solar panels or solar shingles, the photons in the sunlight is absorbed by the solar panels and electricity is generated due to the photo electric effect. The generated electricity is then passed to an inverter that converts the Direct Current generated into Alternating Current. The grid then passes the electricity to the electrical appliances in the house such as lighting or refrigerator in the house. The excess energy generated is passed back to the electric grid to be used by others. Thus, solar energy is an excellent source of renewable energy with natural resources and minimal waste.